The Collaboratory provides in-house expertise to the Bureau of Educational & Cultural Affairs on a variety of topics including strategic program design, creativity & innovation in government, storytelling methodologies, and design thinking. The team also facilitates training workshops for public diplomacy practitioners at the Foreign Service Institute (FSI) and presents publicly at symposiums and conferences around the world.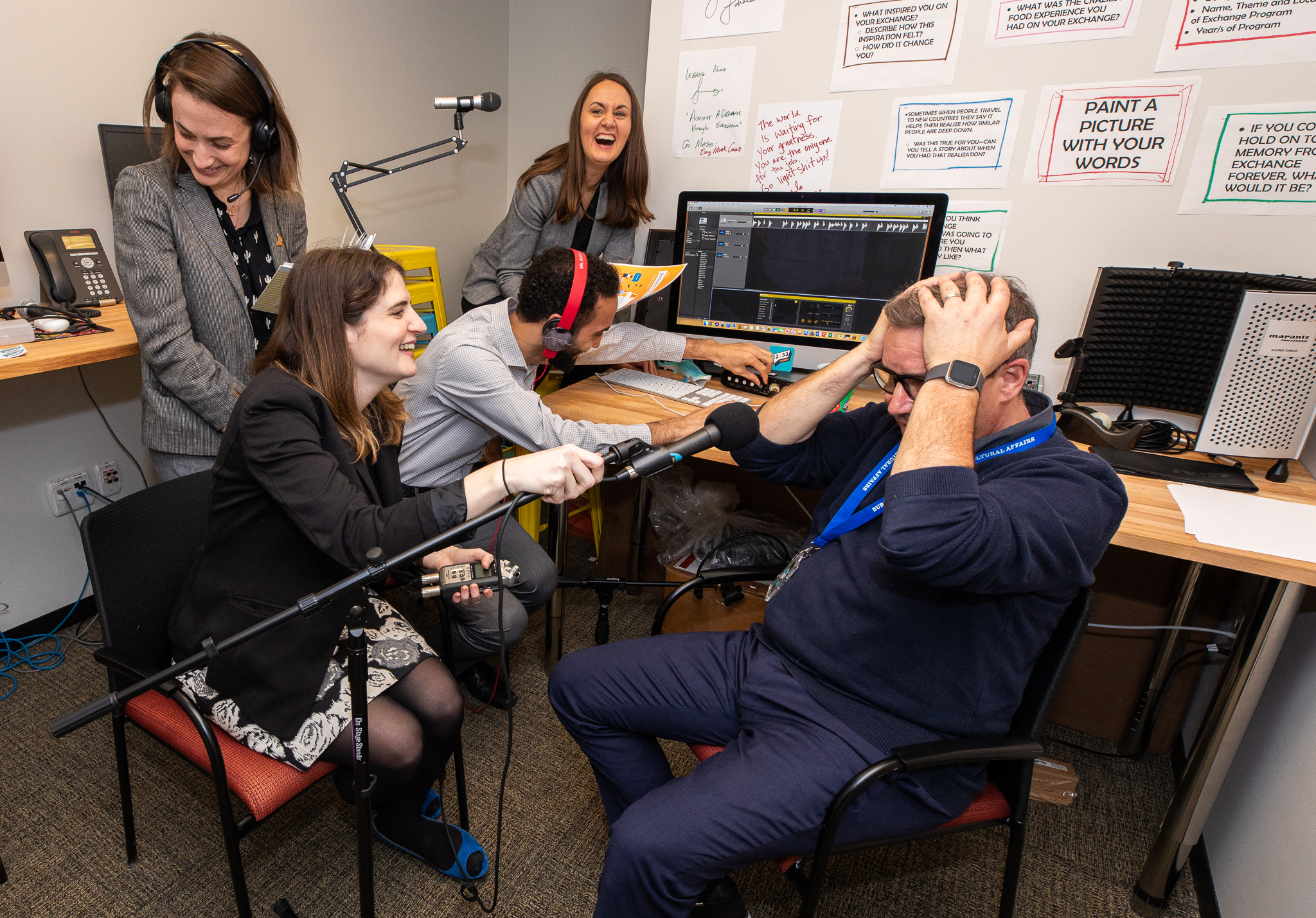 The U.S. Department of State's Bureau of Educational and Cultural Affairs' (ECA) first weekly podcast, 22.33, has become the most prolific, most listened to Department of State podcast. Launched in January 2019, 22.33's weekly episodes highlight international exchange participants' life-changing stories and showcase the transformative effect exchanges can have.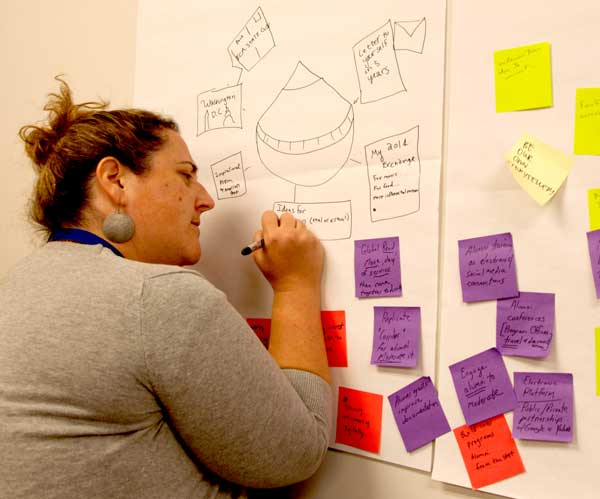 By looking at exchange programs through a participatory lens based on user design and design thinking principles, we create a culture of creativity and innovation in the workplace.
During the 2014 President's Young African Leaders Initiative (YALI) Summit in Washington D.C., the Bureau of Educational and Cultural Affairs' Collaboratory and Alumni Affairs Division engaged with the first class of Mandela Washington Fellows.