The Bureau of Educational and Cultural Affairs (ECA)'s Public-Private Partnership Unit (P3) develops and engages in strategic collaboration that leverages the expertise, networks, and resources of the U.S. Department of State. We create partnerships with the private sector, foundations, and academic institutions worldwide to help expand the scope, reach, and effectiveness of ECA programs while also advancing U.S. foreign policy goals.
We provide businesses and organizations with opportunities to engage and support communities around the world.
"It is the policy of my Administration to advance its national security and foreign policy goals by harnessing the ideas, perspectives, support, and contributions of a diverse array of partners, such as State and local governments, academic and research institutions, the private sector, non-governmental organizations, and civil society." - President Biden's memorandum on Revitalizing America's Foreign Policy and National Security Workforce, Institutions, and Partnerships
To learn more about available opportunities, please contact our Partnerships team at ECApartnerships@state.gov
Our Partners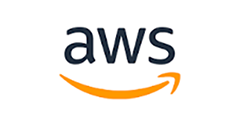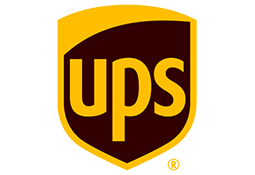 Public-Private Partnership
U.S. Department of State Exchange Programs directly contribute to America's prosperity and security by building mutual understanding between the people of the United States and the people of other countries. Barriers that often divide us, like language, ethnicity, religion, and geography, break down when people share ideas. Through exchanges, Americans and people of other countries develop new skills, explore ways to create positive change in our communities, and establish the trust we need to create a more secure, prosperous, and democratic world.
The partnership opportunities are expansive and focus on exchanges in business, education, technology, culture, journalism, professional development, mentoring, youth/students, etc. Programs like TechWomen, International Visitor Leadership Program, Mandela Washington Fellowship/Young African Leaders Initiatives, Future Leaders Exchanges, Sports Visitor Program, American Film Showcase, and many more. ECA manages over 130 programs with 100 countries annually. There are 1 Million+ alumni of ECA programs and 66 million people visit our American Spaces. Lastly, 1 in 3 current world leaders are alumni of ECA exchange programs.
A sample of ECA programs & themes is below. Our partnership team can help match objectives with programing in collaboration with corporations, foundations or academic institutions. Please reach out to ECA Partnerships to discuss benefits and opportunities.
What our partners say about us
Academy for Women Entrepreneurs
The Importance of Investing in Women's Economic Empowerment Event
Contact Us
U.S. Department of State
Public-Private Partnerships Unit
Office of Policy and Evaluation
ECA/P/PPP - SA-5, Floor 5
2200 C Street, NW
Washington, DC 20522-0505
ECAPartnerships@state.gov